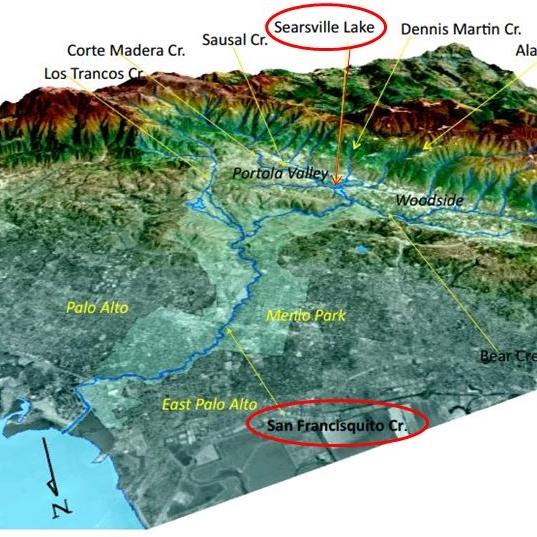 "Sooner or later Searsville Dam must come down, and the whole San Francisquito Creek watershed can be treated as the ecological treasure that it is."
- Pete McCloskey,
former U.S. Congressman and co-author of the Endangered Species Act

; Stanford University Law School alumnus
July 2015: Local environmental groups seek injunction ordering Stanford to provide lifeline to endangered steelhead trout during drought
The requested measures include allowing bypass flows to support water levels downstream, as required by State and Federal law, which has never been implemented by Stanford.
In past years, Stanford University has degraded fish habitat in San Francisquito Creek and its watershed by diverting significant volumes of water to irrigate its golf course and other campus landscaping. The 125-year old Searsville Dam blocks native salmonids from accessing high-quality habitat upstream in the Portola Valley area, and continues to degrade fish habitat downstream of the dam.
June 2015: Stanford study confirms mass extinction event; urges swift action to restore habitat and stop resource exploitation for financial gain